Cologne Blog

Fashion
with Lillian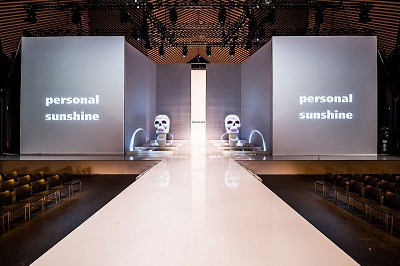 The History Of Fashion
Couture beginnings. 
Cologne Blog. Rose Bertin (July 2, 1747 – September 22, 1813) was the dressmaker to Marie Antoinette, Queen of France, and a figure who may be said to have begun the transition from relatively little-known dressmakers to designers with a high public profile. Sometimes called sarcastically the "Minister of Fashion", she opened a shop in Paris and had a considerable influence on Parisian style, until this was drastically changed by the French Revolution, from which she fled into exile in London for some years.
An outsider to the French Court, Marie Antoinette relied on Bertin's meticulous designs to helps her "to combat her enemies with style". Marie Antoinette's unique fashion preferences such as masculine riding breeches or simple muslin shift dressed, contrasted sharply with her elaborate gowns as the Queen attempted to create a persona that would allow the citizens of France to connect with her and her lifestyle. Although Marie Antoinette's attempts were largely unsuccessful, the ways Bertin helped the Queen articulate herself through fashion were groundbreaking and set a precedent for monarchs who followed.
Charles Frederick Worth (1825 - 1895), also of Paris, is usually seen as the first designer in something like the modern sense, with a large business employing many largely anonymous tailors and seamstresses. A former draper, Worth's success was such that he was able to dictate to his customers what they should wear. Launched into the spotlight as the Empress Eugénie's primary designer, Worth used his royal connections to gain recognition and clients. The proclamation on February 1, 1853 by Napolón III that no visitors would be received to his court without formal dress meant that the popularity of Worth style gowns was overwhelming. Ornately decorated and constructed in the finest materials, Worth's gowns are well known for their 'Crinolines', cage-like metal structures that held the dress out in a stylish shape.
Golden age of French fashion 
The period between the two World Wars, often considered to be the Golden Age of French fashion, was one of great change and reformation. Carriages were replaced by cars, princes and princesses lost their crowns, and haute couture found new clients in the ranks of film actresses, American heiresses, and the wives and daughters of wealthy industrialists.
Soon after the First World War, a radical change came about in fashion. Bouffant coiffures gave way to short bobs, dresses with long trains gave way to above-the-knee pinafores. Corsets were abandoned and women borrowed their clothes from the male wardrobe and chose to dress like boys. Although, at first, many couturiers were reluctant to adopt the new androgynous style, they embraced them wholeheartedly from around 1925. A bustless, waistless silhouette emerged and aggressive dressing-down was mitigated by feather boas, embroidery, and showy accessories. The flapper style (known to the French as the 'garçonne' look) became very popular among young women. The cloche hat was widely worn and sportswear became popular with both men and women during the decade, with designers like Jean Patou and Coco Chanel popularizing the sporty and athletic look.
The great couturière Coco Chanel was a major figure in fashion at the time, as much for her magnetic personality as for her chic and progressive designs. Chanel helped popularize the bob hairstyle, the little black dress, and the use of jersey knit for women's clothing and also elevated the status of both costume jewelry and knitwear.
Stay up to date with the latest fashion, fashion designer cologne and fashion Industry news. Fashion news elle.com
                                                                                                  Cologne Blog
The Fashion/Cologne Blog
Magic Romance Perfume By Anna Sui
Magic Romance perfume is a Anna Sui perfume, a women's cologne that is said to have mystical powers. This ladies perfume has soft top notes that are unique in women's fragrance