Discover The Power Of Cologne
cologne
Our message: Love is patient, love is kind. It does not envy, it does not boast, it is not proud. It does not dishonor others, it is not self-seeking, it is not easily angered,
it keeps no record of wrongs. Love does not delight in evil but rejoices with the truth.
It always protects, always trusts, always hopes, always perseveres.

1 Corinthians 13:4






Designer Fragrances and cologne
According to Webster's New Collegiate Dictionary, the definition of cologne is perfumed water toilet.  For clarification, we are discussing perfume, fragrance, and aromatic formulas that are merely the scent of something sweet-smelling or anything that emits an odor that assault the sense of smell in a way that is exceptionally pleasing. Ask yourself this question; what happens inside the human brain when a person's sense of smell discover some mystical power?
As legend has it, this mysterious liquid has been around since Ancient Egypt; some believe it has been present significantly earlier, perhaps thousands of years. We have discovered a transformation so powerful that it affects the brain's neurotransmitters (the substance nor epinephrine), which carry nerve impulses across the body when the sense of smell is triggered by a delightful aroma of mixtures.
 There is much chatter concerning the secret ingredients involved in the production process of designer fragrances.  Even though the basics are known, there is always something unique about a particular brand of cologne; a guarded secret ingredient that is separate from that of competitors. Some have floral characteristics; others are known for their fruity or woodsy scent.  Aroma compositions number in the thousands and all are special in their individual perfumery. See designers at the bottom of the page.
Subscribe to our monthly newsletter or visit our blog page for more info.


French Perfumes
French perfumes range in a large assortment of perfumes and they all have a unique array of fragrant notes. It is rumored that these perfumes have mystical properties, as do most fragrances with the appropriate composition. It is a known fact that the difference-maker is a closely guarded secret. Colognes are notorious for altering moods, exciting passion and creating confidence.
It is important for an individual to be knowledgeable about his/her body chemistry and its interaction with a specific fragrance. As a result of the various physiological make-ups of human beings, a single fragrance will never emit the same aroma on two different people.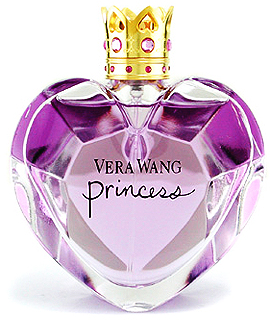 Based on a true story
On a Friday night many years ago, I was out on the town with a few friends. As I entered a well-known establishment called Café Amour, I observed a young woman standing with a group of people engaged in conversation.  We made eye contact and I summoned the courage to walk over and introduce myself to her.  My hands were sweaty and my heart was racing, sort of like the symptoms of experiencing love at first sight.  As I made my way towards her I was thinking of something authentic and memorable to say when I reached her.  Soooo, in a manner that appeared in hindsight to be lame I just asked her for a dance. 
When she said YES, I literally experienced an out-of-body moment!!  She captivated me with her smile, wit, beauty, and that unforgettable fragrance she wore which remained ingrained in my nostrils and heart throughout the entire evening.  I was relentlessly drawn to her scent and the aroma that it emitted.  Was it possible that her scent provoked me to feel euphoric?  The attraction was overwhelmingly powerful and rendered me utterly helpless. Everyone has a story and we would like for you to share an unforgettable scent moment with us.
A lovely memorable fragrance has the capacity to create confidence and can undoubtedly be an enhancement to a woman's grace, elegance, and style. The sense of smell has a vast and profound effect that has the tendency to arouse mysterious emotions that induce pleasure or sorrow. Generally, every person has a favorite fragrance, and will agree that when that scent is worn, it allocates an illustrious sense of sensuality, power, and wholeness.